About Lisa
Born in Montreal, Lisa grew up in La Tuque and Dorval, Quebec, where her parents had a home for 57 years. She is the oldest of 4 children – Christopher Jan, Peter Dana, and Kari Ann. Lisa has been singing professionally since the age of ten. Her first foray into the world of music and her decision to become a singer came early where she was chosen to sing as part of the Dorval United Church choir on a commercial for Bob Hahn. She earned the grand total of $10.00, and this solidified her decision to make a living in music.
Although Lisa was driven to sing blues and jazz, she was made to study piano and learn the classics. Her grandfather, Leonard Ferdon, took her to her first concert in Montreal at Place Des Arts to see Andrés Segovia play classical guitar.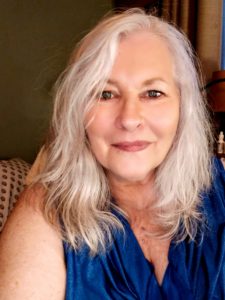 Lisa Hartt
Musician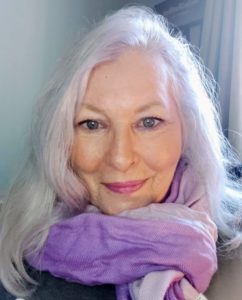 Lisa Hartt
Musician
Lisa Hartt
On Stage
Lisa Hartt
On Stage
Tell the Truth
The second preview of the Canadian singer-songwriter's upcoming EP Arrival, Tell The Truth that reflects a heroic journey from the deep abyss of despair to the high-flying joy of enlightenment — set to an upbeat pop-rock track. Tell The Truth celebrates the path of self-discovery and the peace that comes with it. Lisa showcases her ability to lay emotion on the table and share a story that speaks to health, mindfulness, body, and spiritual themes. The single is a powerful anthem that encourages listeners to stay true to themselves and to honour their feelings, no matter what others say.
Don't Tell Me How I Feel
Mental Health had always been a part of the conversation in my youth and, as an adult, has become important in my life through service and communicating my own story and family history through my songs and videos.
My mission with my music is to help the families of those with a similar story to mine or Christopher's who are living with mental health and/or addiction challenges.
Arrival
The concept for this EP began over 40 years ago with my decision to become healthy, heal my mind, body and spirit, and start my recovery journey.
The songs were recorded and produced during the pandemic, which gave me a lot of time to reflect on my 40 years of clean, sober living. I was fortunate to be able to work with Chris Birkett who is a multi-talented, award-winning producer, singer/songwriter, composer and sound engineer. His music collaborations with A-list international artists like Sinead O'Connor, Alison Moyet, Dexys Midnight Runners, Talking Heads, The Pogues, Bob Geldof, Quincy Jones, Mel Brooks and Steve Earle have sold over 100 million records and earned four Canadian Junos, a Grammy, a Polaris Music Prize and three international AMPEX Golden Reel Awards for excellence in the music business.
---
I wanted to celebrate going into my 40th year of sobriety in song, with gratitude for a spiritual program that I live by every day, and the compassion I have for everyone who is still out there suffering.